At California Outdoor Lighting, we take what we do very seriously, but we like to have fun while we do it! This industry is filled with so many talented and interesting individuals, many of which contribute their free time for the betterment outdoor lighting as a whole.
That's why we are proud to be a member of the AOLP (Association of Outdoor Lighting Professionals). The AOLP is the largest international association of outdoor lighting designers, installers, manufacturers and distributors and lead the country in both training and certifications. 
CLVLT (Certified Low Voltage Lighting Technician)
Although there currently are no clearly defined national standards for low voltage lighting, the AOLP has created a set of standards that measures the first-hand knowledge and capabilities on individuals in the industry. This course and full day exam require technicians to understand every aspect of low voltage lighting installation, service and electrical safety.
California Outdoor Lighting is proud to have two Certified Low Voltage Lighting Technicians on its management team.
COLD (Certified Outdoor Lighting Designer)
California Outdoor Lighting is also working on obtaining our COLD Certification through the AOLP. This extensive, three-year certification process requires an advanced level of specialized training specifically in outdoor lighting design. This program encourages lighting designers to analyze their own work in depth with a group of their peers. The goal is to create a series of fundamental principles that are universally acknowledged to form a basis for "Responsible Lighting Design". 
We are always looking expand our level of knowledge while helping contribute to the betterment of the industry.

Outdoor Lighting Awards
"The goal of the Association of Outdoor Lighting Professionals' Lighting Awards is to honor and promote professional excellence in outdoor lighting design and to recognize industry achievement. We strive to create greater public awareness of the benefits of professionally designed and installed lighting systems; and to provide opportunities for learning through visual representation of excellence in outdoor lighting design." – AOLP
California Outdoor Lighting is honored to be recognized by the best outdoor lighting designers in the country. Here are a few of our accolades:
AOLP – 2017 Outdoor Lighting Award (Gold Award) – Residential Extra-Large Lighting Project (Pacific Palisades Estate)
This beautiful estate is still our biggest project to date. Nearly 700 fixtures highlight a little over 5 acres of lush greenery, built into the hillside. Moonlighting played a major role, lighting hundreds of feet of driveway and open space. There was no shortage of challenges but overall, it is one of our best pieces of work.
AOLP – 2017 Outdoor Lighting Award (Silver Award) – Residential Small Lighting Project (Avenida Refinida)
This small courtyard and pool area were lit using only 20 fixtures. Cross lighting highlighted the tree line adjacent the pool while a few directional fixtures and washers lit some of the major focal points. Path lights were staggered from the entry way to the front door to add light to the walkway and one small copper can light beautifully illuminated the featured potted plant at the entry gate.
AOLP – 2017 Outdoor Lighting Award (Bronze Award) Holiday Lighting Project (Arclight Hollywood)
Arclight Theatres and the Cinerama Dome on Sunset Blvd. is an icon of modern architecture in Los Angeles. Originally built in 1963, this historic location has been the site of major movie premieres for decades.
For the holidays, simple cool white LED light strings lined over 3500' of roofline while a giant 10' wreath greeted patrons of the Arclight theatre. This is always a fun installation with great views of the city!

AOLP – 2017 "Best in Show" Award – Awarded as project of the year. (Pacific Palisades Estates)
Industry leaders agreed. This project was special, not because of the scope, many of the smallest details of this created beautiful nuances. Viewing angle was also a key consideration of the design. The homeowner wanted to feel he was surrounded by light. It doesn't matter where you stand, the level of depth from layers of light is truly awe inspiring.

AOLP – 2020 Award of Merit – Commercial Lighting Project (San Pedro Fish Market of Alamitos Bay)
The San Pedro Fish Market has been a staple in the Port of Los Angeles since 1956. For 3 generations, this family owned business has done remarkable things. In 2019 they opened a brand-new location at Los Alamitos Bay in Long Beach, CA. We were tasked with enhancing the new landscape and it did not disappoint! The crew really enjoyed this one, who wouldn't want to see that view every day?

AOLP – 2020 Award of Excellence – Residential Large Lighting Project (Rancho Palos Verdes Estates)
This is one of our favorite designs to date. This beautiful home and landscape are absolutely stunning. The gorgeous trees surrounding the property were perfect specimens for accent lighting but also provided the most interesting opportunities for moonlighting. The entire driveway and front areas are cast with beautiful shadows from the canopies above. The beautiful purple and white roses add a pop of color that really elevates the entire design. 
The architectural stone surrounding the house was washed with warm light and we also tied in the beautiful stone chimneys. These are the details that set make for an award-winning scene and we were lucky to have such a beautiful pallet to paint with light.

AOLP – 2021 Award of Excellence – Holiday and Event Lighting (GLOW)
GLOW was an entirely new and awesome experience for us! In 2020, we partnered with the beautiful South Coast Botanic Gardens to create a new annual exhibit that transforms the park into a unique display of color and sound.
Over 1200 static color and color changing low voltage fixtures created rainbows that filled many of the gorgeous tree canopies. Miles of RGB string lights and wave washers created cool effects while music from artists like Billie Eilish, Van Morrison, and Tracey Chapman led everyone along.
We are honored for the acknowledgment and appreciate the opportunity to compliment the garden's beautiful collection in a brand new and exciting way.

AOLP – 2022 Award of Excellence – Holiday and Event Lighting (GLOW)
We are very happy to partner with the South Coast Botanic Gardens in Rancho Palos Verdes, CA for a second time! This year's exhibit was so much bigger and better! With over 2400 static color and color changing LED light fixtures, rainbows of light covered nearly 30 areas of this beautiful garden. 10 different zones of music transformed different areas into something unique, each with its own feel to it.
This year we got out of our comfort zone with LED projection mapping and individually addressable LED's. Bringing the garden to life in a new light was not only fun and exciting, but extremely rewarding as well!
https://landscapearchitect.com/landscape-articles/association-of-outdoor-lighting-professionals

AOLP – 2022 Best of Show (GLOW)
This project is a testament to the love we have for outdoor lighting and we are honored for the acknowledgment. To be chosen as Best of Show means a lot to our company. This award is chosen from a field of amazing entires, each beautiful and invoking feeling. Outdoor Lighting is an art form and this award is voted on by the best certified outdoor lighting designers in the country. They are talented individuals with a discerning eye for lighting. That makes this award all the more special!

AOLP – 2023 Award of Excellence – Outdoor Living Project (Cozy Backyard Patio)
Proof that small, quaint spaces benefit from beautifully designed outdoor lighting. This feature Eucalyptus tree was lit differently from the two main viewing angles. From the house the trunk and branches are evenly lit to show off its definition and structure.
The backside of the tree was intentionally left dark, while the patio space became the focus. Downlighting the area made it much more functional, and the shadows created intrigue and texture.
The darkness of the tree added contrast to the space, but the silhouette effect from lighting on the opposite side still defined its shape and structure. Thoughtful placement of light and intensity is what we do. So happy others appreciate and enjoy our work as much as we do.
ELLI (Experiential Landscape Lighting Initiative)
The Experiential Landscape Lighting Initiative is an organization dedicated to the professional advancement of Landscape Lighting Designers. Its main purpose is to educate members of our field to utilize light to its full potential. Good lighting contributes to the "Betterment of Human Health" and our focus as designers is to educate consumers on this fact.
Working with light is an art form that requires dedication and passion. As Landscape Lighting Designers, one of our goals is to create feelings of emotion. Both nature and light positively benefit our psychology and physiology. Our job is to use light and bring out nature in a way that invokes feeling. It's what we live for and what truly separates us from our competition!
The ELLI Awards
The ELLI Awards serve the landscape lighting community by recognizing and encouraging professional design work and is meant to identify landscape lighting design excellence.
Award of Merit 
This is awarded to lighting designers who present the following criteria – create a body of work that establishes the Principles of Composition, possesses the professional skill to develop the lighting scene, and provides a contributory experience of the feeling of value.
We were honored to be presented with the 2020 Award of Merit for the following 3 categories. 
Public / Use Spaces

Garden Art / Art

Landscape / Plantings

Award of Distinction
– This is awarded to lighting designers who not only achieve the merit award level but surpass it with a body of work that is considered exceptional.
We are honored to be presented with the 2020 Award of Distinction for the following category.
Landscape Structures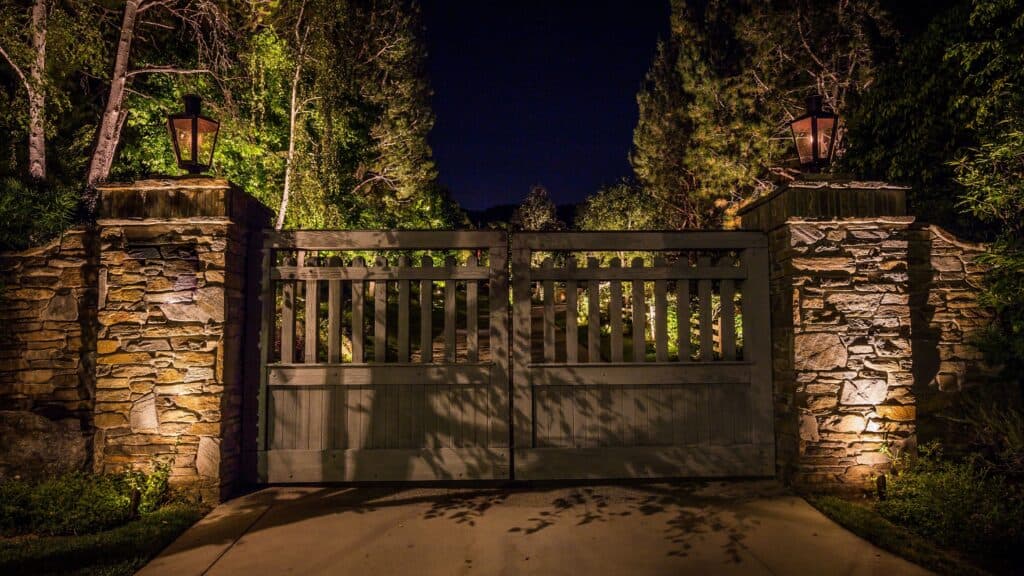 Award of Merit
We are honored to be presented with the 2022 Award of Merit for the following category.
Public / Use Spaces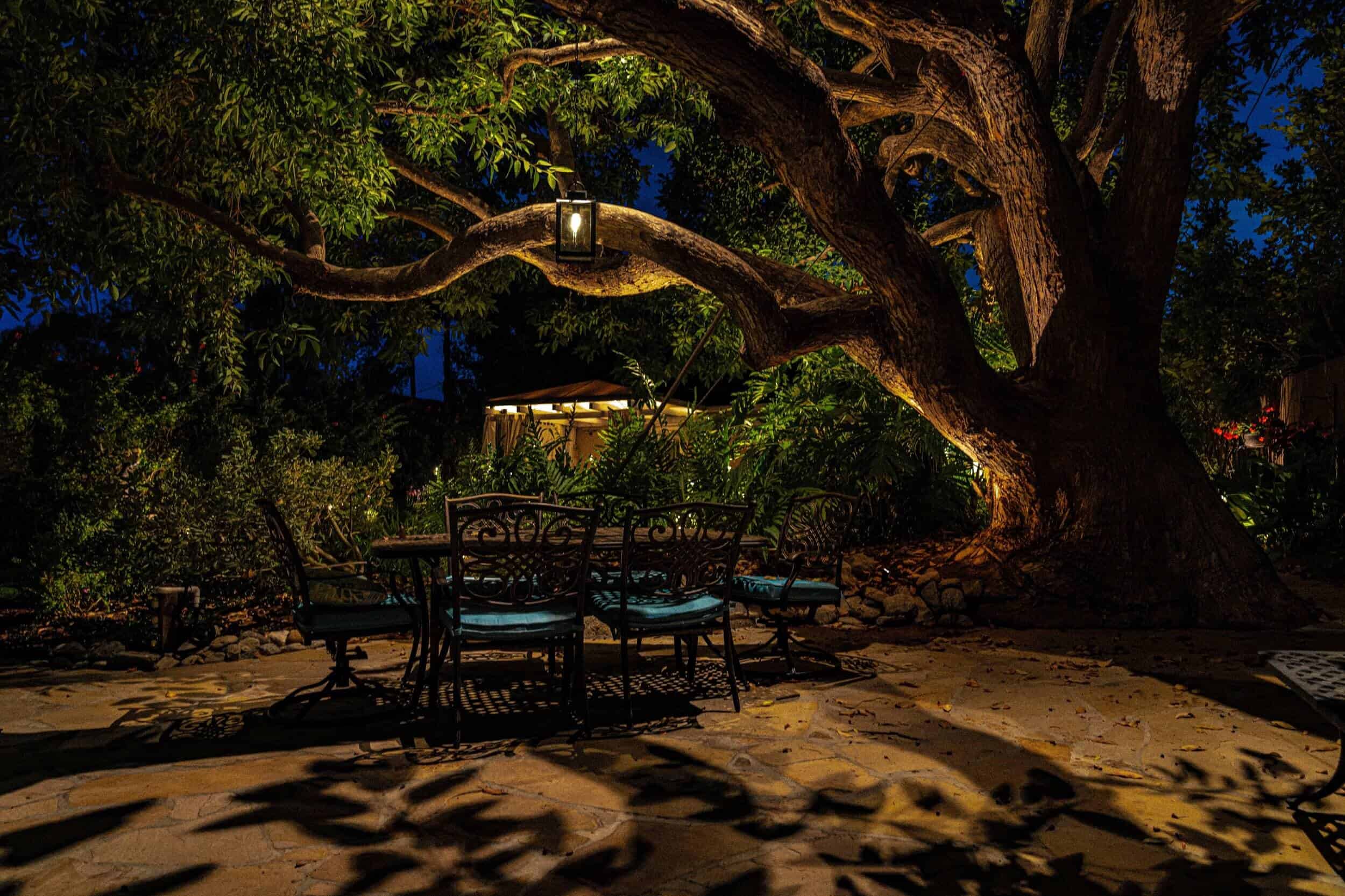 Award of Distinction
We are honored to be presented with the 2022 Award of Distinction for the following category.
Public / Use Spaces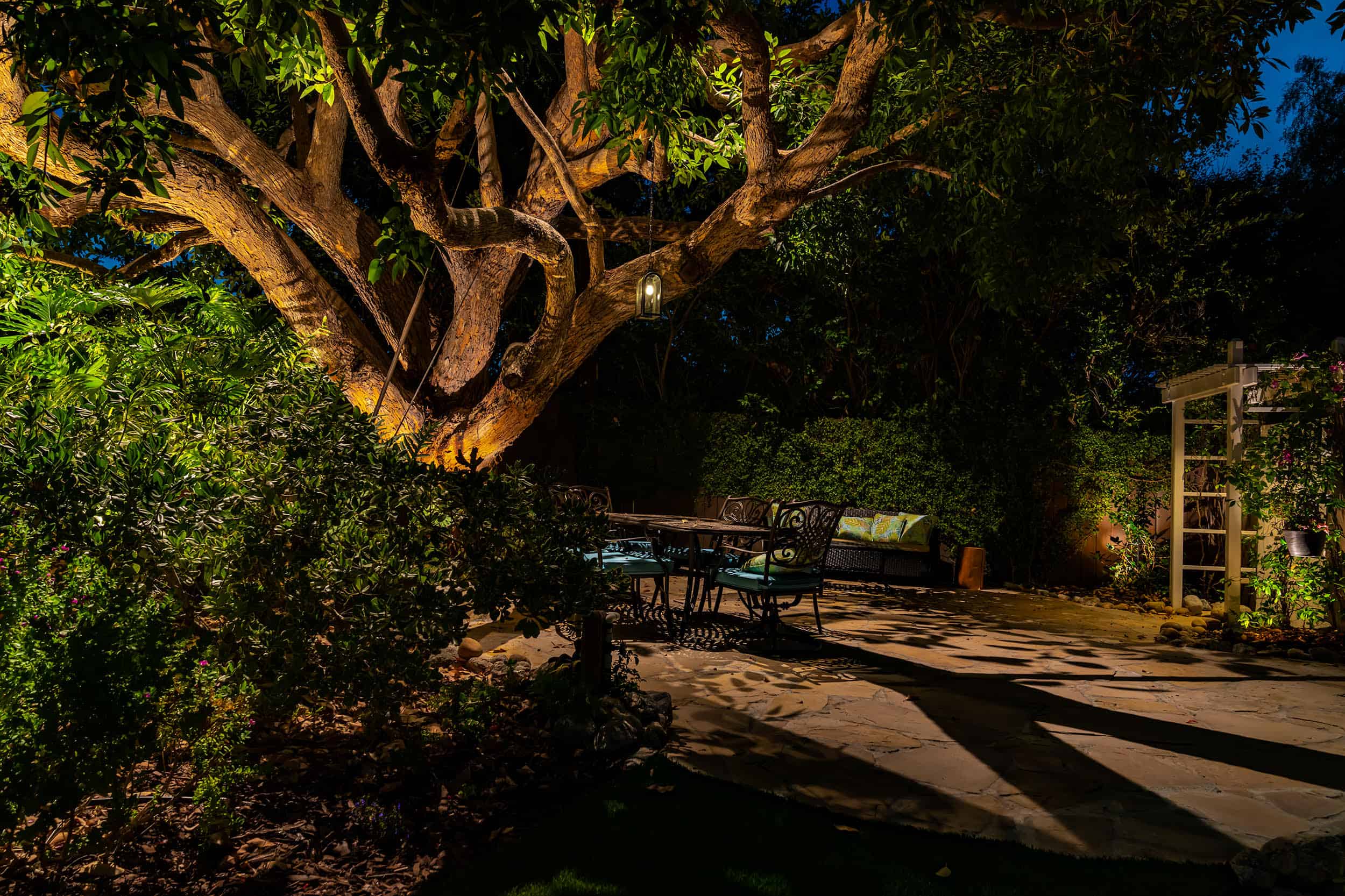 Award of Commendation
This is awarded only to those lighting designers who achieve an exceptional level and are listed as "winner" of the designated Affective Lighting Design Category.
Those categories are: Joy, Intrigue, Contentment, and Fear. We are honored to be presented with the 2022 Award of Commendation for the following category.
Contentment