Beverly Hills' Choice for Landscape Lighting
---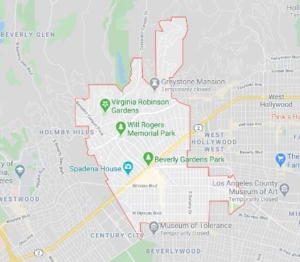 Our California Outdoor Lighting professionals will give your Beverly Hills estate added curb appeal and safety. Our lighting professionals use state of the art lighting techniques and lighting systems to brighten your home's best features. Be your neighbors' envy by showcasing your home's elongated trees or showing off your estate's architectural design elements. Contact us today for a free quote on your future California Outdoor Lighting project!
Outdoor Lighting Services for Your Beverly Hills Residence
Make your Beverly Hills estate stand out with our state of the art LED garden lights that show off your manicured garden and trees. It is essential to have lighting not just for creating beautiful surroundings but for added home security. It's a fact that well-lit homes are less likely to be broken in. Speak to our lighting specialists to discuss our popular driveway lighting options and garden lights for your property.  
Why choose us? We provide professional electrical and design placement for every single project we take on. Our passion is mastering the art of lighting and shadowing. Our team leads the way in the landscape lighting industry in comparison to our competitors. Contact us at (310) 940-0731 to find out why we are highly recommended!