Professional Landscape Lighting in Laguna Beach
---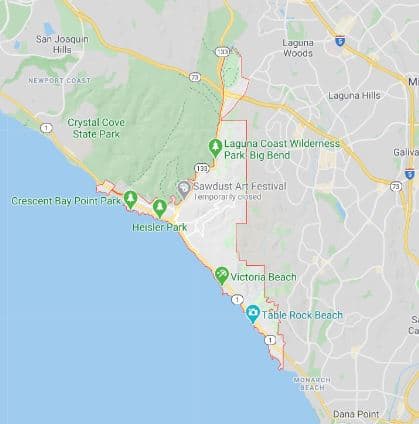 California Outdoor Lighting prides itself on creating award-winning outdoor lighting for homes in the Laguna Beach region! Whether you need professional lighting design or outdoor audio systems, we cater to every individual client's needs by meeting and understanding every personal client one-on-one. Our California lighting professionals use state of the art lighting techniques and systems to display your home's best features. Laguna Beach has some of the most attractive neighborhoods in the region, and improving your home's outdoor curb appeal is possible with our outdoor lighting and entertainment options. Contact us today for a free quote on your California Outdoor Lighting project or check out our past work gallery.
Create an Outdoor Lighting and Entertainment Retreat for Your Laguna Beach Residence
Our goal is to provide functionality when it comes to lighting design. We will discuss various lighting design plans with our clients and add lighting fixtures where brightness is needed, Whether it is to lighten an entrance, walkway, patio, or swimming pool. We can create safe havens and entertainment spaces for Laguna Beach homeowners to enjoy. Allow us to create an extension from your typically indoor entertainment area to the outdoors. Don't forget to ask about our entertainment system installations to take your outdoor retreat to the next level. At California Outdoor Lighting, we believe an outdoor entertainment area needs two things: quality outdoor lighting and audio systems. Reach out to our professionals and get our experts to propose you a complimentary design plan now!